Epic post-rock instrumentalists Alone on the Moon have been an unmistakable presence on Southeast Texas' weirdest stages since 2012, delivering deep and heavy riffs bathed in lasers and video projections. Now, the band will transmit its sludgy sonic narratives to a new peak with the release of Alone on the Moon's debut full-length, Spectra.
Following in the footsteps of Texas post-rock greats like Explosions in the Sky, This Will Destroy You, and Scale the Summit, the new recordings are the grandest expression yet of the band's crunchy, digital explorations of analog dreams. Combining the arty, metallic rumble of Tool and Russian Circles with the multisensory appeal of Ghostland Observatory, Spectra is a collection of aural sagas that take the listener on a journey beyond Earth's ionosphere into the darkest and most beautiful spaces between the stars.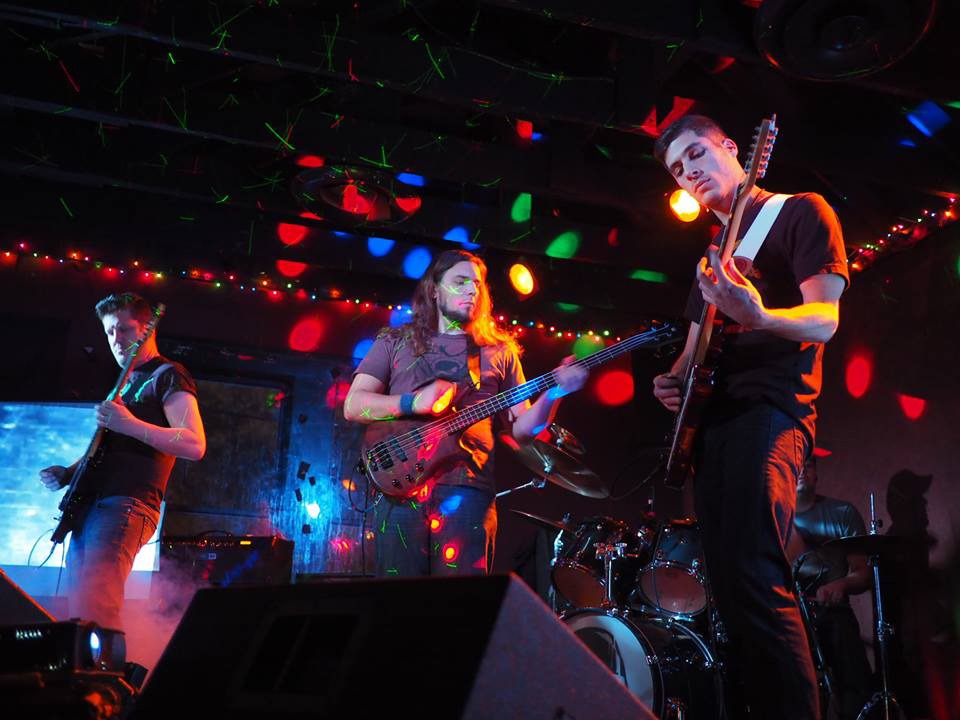 "This album is all about epic journeys," said guitarist and songwriter Joe Lovchick. "The absence of vocals really helped free us up from the traditional verse-chorus dynamic and allowed us to take the music somewhere besides a circle. Parts of Spectra are inspired by our own experiences, and parts by travels into our own imagination, but a sense of movement from one place to another—or one state to another—keeps the energy flowing at all times."
Spectra will comprise 11 total tracks, including authentic transmissions curated from the NASA recordings catalogue. Alone on the Moon will debut the suite in full at an official album release party on August 10 at The Secret Group. Also appearing on the bill will be heavy Houston favorites Pyreship and Dead Leslies. The band plans an extensive touring and performance schedule in 2018 and 2019 to support the new release.
Find Alone on the Moon online:
Facebook.com/AloneOnTheMoonBand
Alone on the Moon is:
JOE LOVCHIK—guitar
SETH JOHNSON—bass
AHMAD SAAD—guitar
NATHAN SMITH—drums