Brighton UK progressive trio TOSKA have released new video 'Abomasum', taken from their highly anticipated debut album Fire By The Silos released 2nd November.
Already clocking up 23k views since its release on Saturday, check out 'Abomasum' here:
This week band embark on their raplidly selling-out headline tour across the UK and Europe with Hypophora in support.
Dates:
06-Nov Manchester, Satan's Hollow (sold-out)
07-Nov Glasgow, G2 (upgraded from Garage Attic)
08-Nov Sheffield, Record Junkie (sold-out)
09-Nov London, Boston Music Rooms (sold-out)
10-Nov Birmingham, Flapper (sold-out)
12-Nov Hamburg, Headcrash
13-Nov Berlin, Musik & Frieden
14-Nov Munich, Feierwerk
15-Nov Cologne, MTC
16-Nov Baden, Werkk Kulturlokal
17-Nov Paris, Olympic Cafe (sold-out)
18-Nov Brighton, The Haunt
Formed in Brighton in 2015 by three musicians who set out to write music without boundaries, TOSKA have been making huge waves in progressive and muso circles since their inception. Together they bring an impressive range of skill, experience and knowledge to create music that's both intellectually stimulating, but also highly accessible.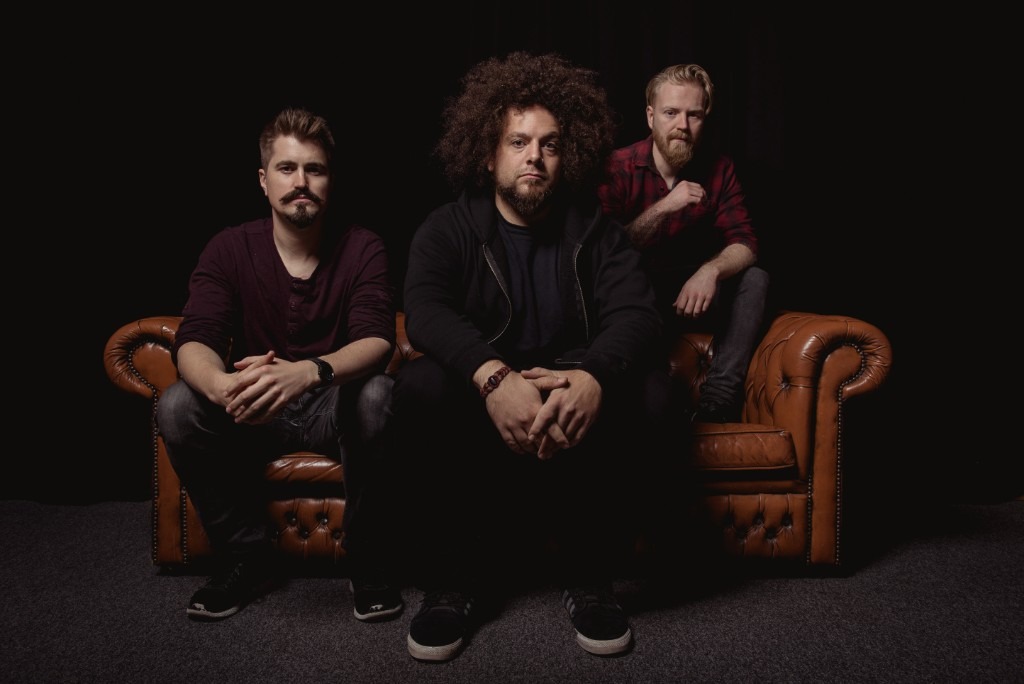 Taking influence from a huge span of music including Karnivool, SikTh, Hans Zimmer, Thomas Newmann and Gustav Holst, TOSKA use vast dynamics and obscure chord voicing to convey a very emotional and cinematic tonality. It's almost impossible to pin a genre tag on them, but words such as prog, metal, post-rock and math-rock could be used to describe their sonic elements.
The success of 2016's EP Ode To The Author launched the band onto the live circuit earning them tours in the UK & Europe with the likes of Black Peaks and Arcane Roots and slots at ArcTanGent and UK Tech Fest. The band are now ready to step their game up another notch with debut album Fire By The Silos, a concept album with many twists, turns; a stunning musical journey packed with depth and colour, with a slightly sinister undertone.
The band explain: "Fire By The Silos is a concept album. An idea grown from social observation; looking at humans, aspects of the world, and the direction we're going in. It's set in the near future and focuses specifically on a person affected by great political and economic change, forced to lose everything. Fire By The Silos attempts to describe the psychological and emotional torment that takes".
The members of TOSKA have a strong presence in the music scene in their own right and have amassed huge YouTube followings. Combining their collective fanbases, guitarist Rabea Massaad (192k subscribers), drummer Ben Minal (32K subscribers), drummer Dave Hollingworth (13K subscribers), plus the many fans they've picked up on the road, TOSKA are rapidly becoming the UK's most talked about instrumental act.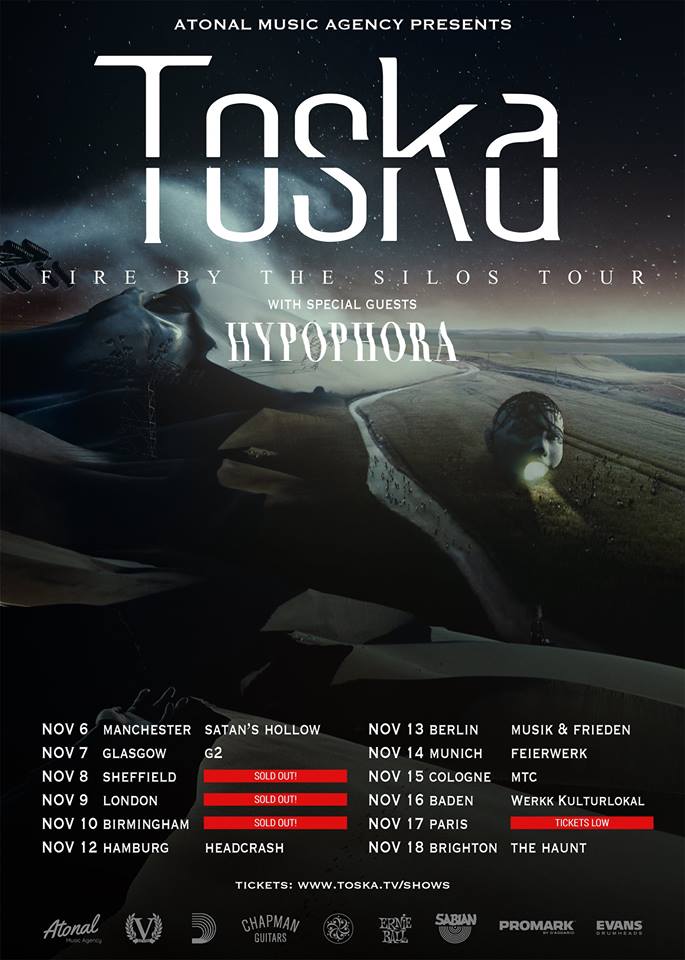 facebook.com/officialtoska
instagram.com/officialtoska
youtube.com/rabeaafro
youtube.com/livelearndrum
youtube.com/davehollingworth